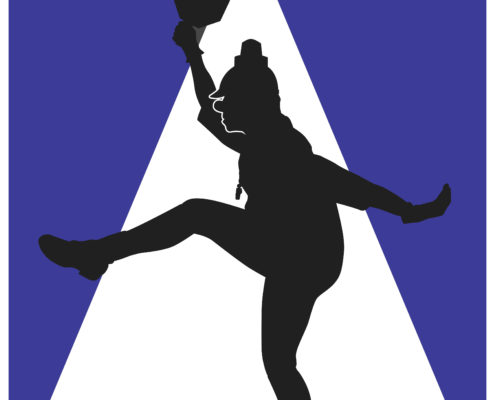 Silly Walkways
Silly Walkways is directly inspired by The Monty Python Flying Circus skit: The Ministry of Silly Walks. No worries if you're not familiar with these comic geniuses, this is a chance for everyone to have a light moment in the middle of the street. Clarity Brown is the clown who will encourage you to get down and get back up again as you get from point A to point B. Let's hope that life imitates this art of light hearted foolishness.
Location
KC Streetcar Library Stop, Southbound – located south of 9th and Main Street
Project also expands to the intersection of 10th and Baltimore
Bio
Beth Byrd-Lonski is a professional clown, mime, physical theater artist, director and producer. She's the artistic director of Byrd Productions Physical Theatre and teaches clown classes at The City in Motion School of Dance.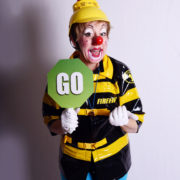 byrdproductions.org
fb:  byrdproductionsphysicaltheater/