The Art in the Loop Foundation is excited to present the 2018 Art in the Loop Project: KC Plays and hope you will consider becoming a sponsor!
Again this year, we are partnering with the Downtown Council, the Downtown Community Improvement District, KC Streetcar and the City of Kansas City, Missouri to produce the 2018 Art in the Loop Project: KC Plays, an annual curated outdoor exhibit of artworks and performances along the KC Streetcar route and other Downtown locations, May – September 2018. Our goal is to create unique and entertaining, cultural and artistic experiences for Downtown employees, residents, and visitors – while also giving local artists the opportunity to build new audiences. Our complementary Art in the Loop Music Series will showcase local musicians with Wednesday, lunch-hour performances onboard KC Streetcar and at other art locations.
New sponsor benefits are available this year including branding the music series, recognition in social media posts and the ability to link your brand with local artists by including your company name on the signage for an individual artwork installed at a KC Streetcar stop. Click here to review a list of sponsor benefits.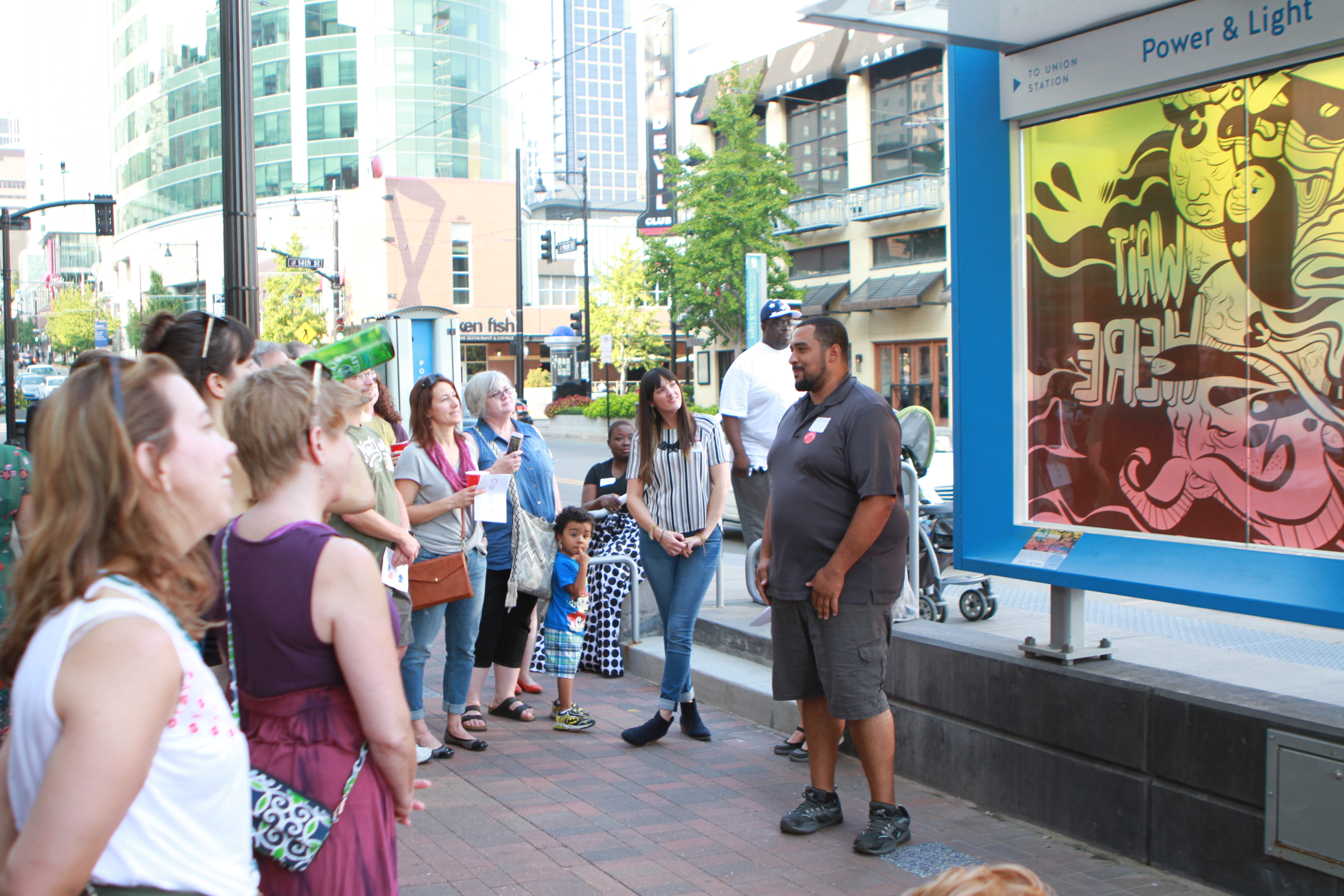 Last year we showcased the work of 31 local artist groups, including over 90 individual artists and produced a weekly lunchtime concert series that stretched out over 16 weeks and had a total estimated attendance of 5,600. We estimate over 500,000 people had the opportunity to view our artwork installed along KC Streetcar stops. Wouldn't you like to associate your brand with our creative community along the KC Streetcar route?
We need your help to make this project a success! Over half of the funds raised will go directly to local artists who are working and building their arts businesses in our region. This project also supports efforts to attract talented and creative people to live and work Downtown by providing unique cultural and entertainment opportunities. Information about supporter benefits and a commitment form is attached for your convenience.
Click here or contact Ann Holliday, ann@downtownkc.org, for more information.