2019 Artist Website Pages Now Available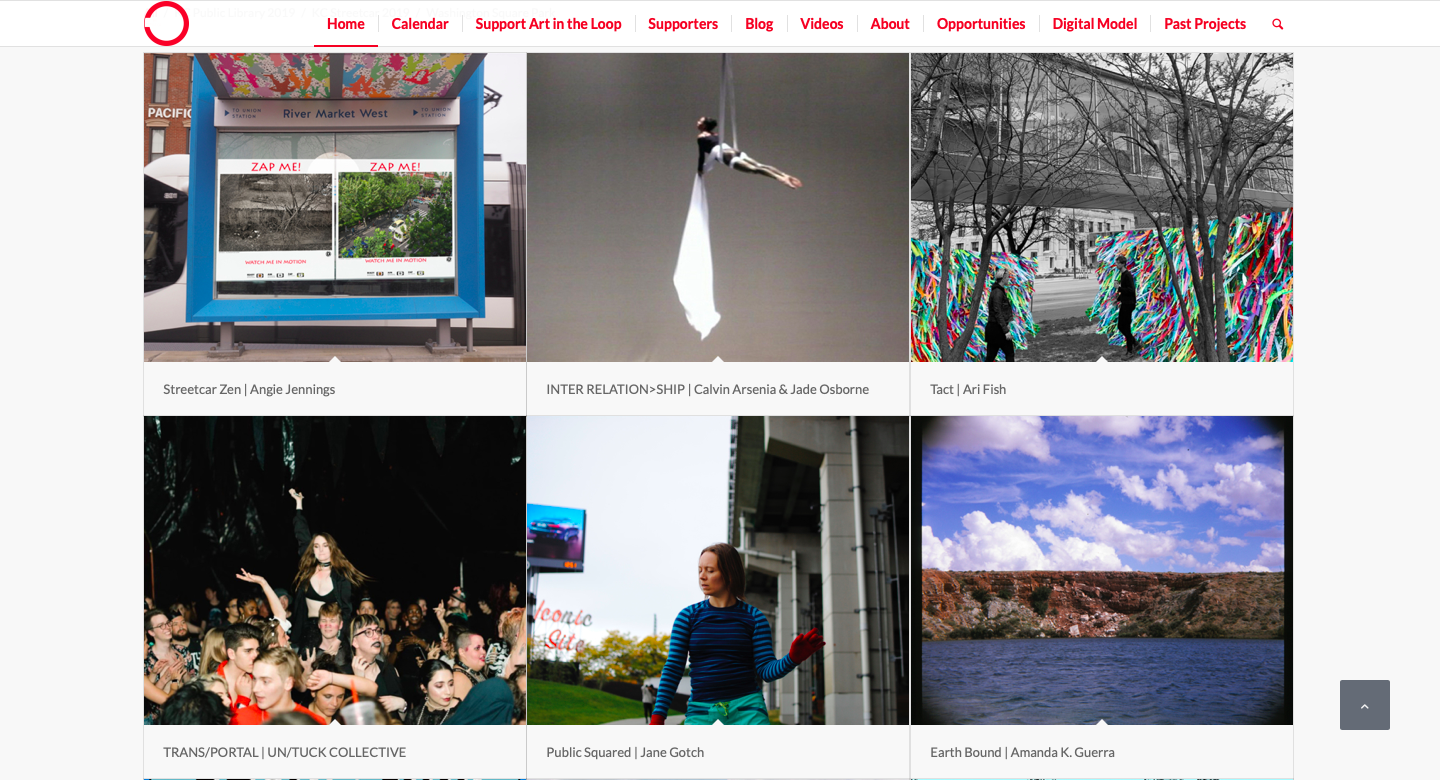 As you may well have noticed, artwork has been springing up around the Downtown area with increasing frequency (if you need to see what I'm talking about, head over to Washington Square Park or the River Market West Streetcar stop). Speaking of "springing up," the website pages, which give details about the aforementioned artworks—among others—are up at artintheloop.com. Take some time to learn about upcoming installations and the minds behind them, and get excited for the summer's excitement.
Here are some works you may be seeing in the city now:
Endless is an installation that creates a playful, immersive mirage in which viewers can interact with Kansas City's skyline. Reflective stainless steel planks will be placed strategically to give the illusion that mirrors are growing, unsupported out the ground. The mirrors allow us to perceive the city through a unique perspective, momentarily giving us the chance to create our own world in which to exist. Go check out Alonso's piece today in Washington Square Park, on the corner of Pershing and Main St.
Wanting to make photography more interactive, Angie Jennings uses augmented reality (AR) to bring her photography to life using video. Viewers will now be able to see the photographs as the photographer did: the life and breath before and after each image, usually inaccessible, can now be seen. Go see Angie's work at the KC Streetcar River Market West stop. To access the augmented reality, download the Zappar app, zap (scan) the image, and view.
Tact is an installation of chain link fence that surrounds a cluster of Redbud trees in Washington Square Park, referencing many sacred sites across the nation and alongside American highways. This piece focuses on the ability of art to act as a catalyst for community interaction, call to action, prayer ritual, and the idea of sacred space.  Go see Tact in Washington Square Park and bring an item of meaning or remembrance to add to the installation.
Stay tuned for more artworks that will be installed within the next few weeks, and continue to check our website, artintheloop.com, for updates.
---
For more information about the project, the artists and performance schedule visit www.artintheloop.com, www.facebook.com/artintheloop, or twitter.com/ArtintheLoop.
https://www.artintheloop.com/wp-content/uploads/2019/05/Screen-Shot-2019-05-23-at-4.06.14-PM.png
780
1440
Aidan Powers
https://www.artintheloop.com/wp-content/uploads/2017/04/ArtintheLoopLogoWhite-250x250.png
Aidan Powers
2019-05-23 16:09:20
2019-05-31 14:45:04
2019 Artist Website Pages Now Available