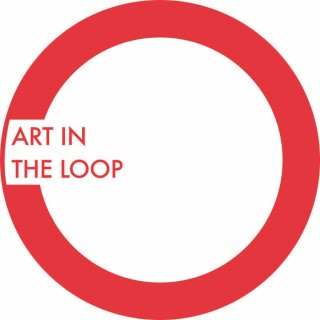 Art in the Loop Foundation (AILF) is seeking artists to engage the Downtown Kansas City community through a series of site-specific art installations and performances in the center of Downtown Kansas City from May 1 through September 30, 2019.
The goal of the Art in the Loop Project is to infuse the center of Downtown Kansas City with innovative and engaging temporary art that will refresh, intrigue and surprise our audience of Downtown employees, residents and visitors. Equally important, the project will also create an opportunity for local emerging and established artists to extend their practice into the Downtown environment with curatorial, professional and logistical support.
The theme for our 2019 project is "Make/Believe."  How can creative making transform reality for both artist and audience?  We ask makers to explore the ability for art to be transportive and for fantasy to be collective. 
Sites for proposed artwork include KC Streetcar, Washington Square Park and Kansas City Public Library Central Library.  Stipends will range from $500 to $5,000.
Applications are due March 3, 11:59 p.m.
/
0 Comments
/
by Ann
https://www.artintheloop.com/wp-content/uploads/2016/08/Art-in-the-loop-logo.png
320
320
Ann
http://www.artintheloop.com/wp-content/uploads/2017/04/ArtintheLoopLogoWhite-250x250.png
Ann
2019-02-09 15:34:15
2019-02-09 13:30:08
Call for Artists: KC Streetcar, Washington Square Park & KC Public Library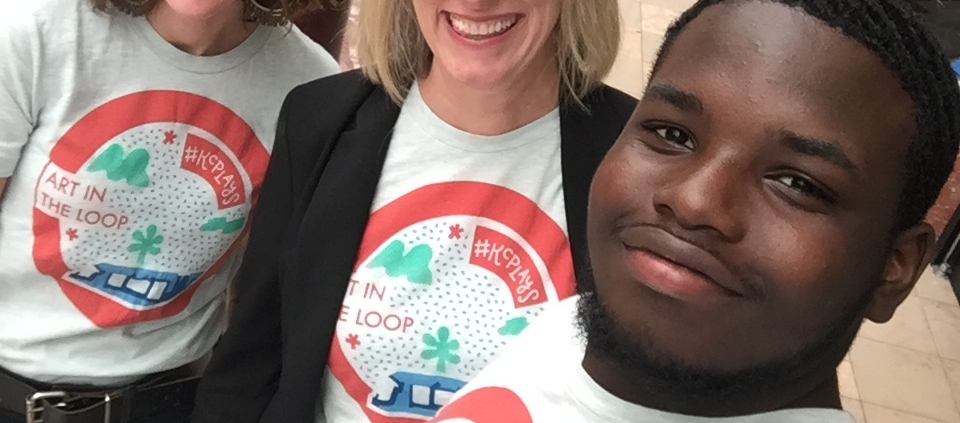 The Art in the Loop Foundation (AILF) is seeking a talented individual to assist with the implementation of temporary public art installation and performance projects in collaboration with their partner organizations the Downtown Council (DTC), the Downtown Community Improvement District (DCID), KC Streetcar, and the City of Kansas City, Missouri. This is the perfect opportunity to gain experience in art administration and project management.
A stipend will be provided at the completion of the internship.  We will work to create a valuable experience for the intern that includes mentorship and the development of skills and knowledge that will benefit you in the future.
Arts Intern – Responsibilities
Communications & Social Media

Work with staff to create content for w

ebsites, 

Facebook, 

Twitter and 

Instagram

Assist with photo-documentation of art installations and performances
Assist with Call for Artists and Selection Process for Art in the Loop's annual curated outdoor exhibit of temporary art and performances in Downtown Kansas City by o

rganizing applications,

preparing for Artist Selection Panel meeting, and p

reparing artists contracts and related materials
Assist with opening and closing receptions as well as other events such as art walks as needed
The ideal candidate should possess:
Strong written/verbal skills;

Be detail-oriented and highly organized

Ability to take on multiple projects and see them through to completion

Experience with Twitter, Instagram, and Facebook, and event support is a must;

Experience with WordPress is a PLUS;

Experience photo-documenting art performances and installations

Familiarity with Adobe Products

Photo editing skills
The intern will need will need access to:
A computer

photo editing software
When:
The internship can be divided into 3 sessions:
Session 1: Feb – April
Session 2: May – Aug
Session 3: Sep – Dec
10+ hours per week (hours may vary.)
This intern must be able to work collaboratively and efficiently with others and is expected to support events. This intern should have strong communication skills. The intern meets weekly to discuss assignments and progress with staff.
Stipend: A stipend will be paid on completion of each intern session
Apply:  Please send a letter of interest, resume and brief writing sample to Ann Holliday, Director of Arts Initiatives, ann@downtownkc.org.  No calls please.
Learn more:
www.artintheloop.com
/
1 Comment
/
by Ann
https://www.artintheloop.com/wp-content/uploads/2019/01/IMG_9325-e1548711575918.jpg
1280
960
Ann
http://www.artintheloop.com/wp-content/uploads/2017/04/ArtintheLoopLogoWhite-250x250.png
Ann
2019-01-28 15:41:28
2019-01-31 14:30:44
Art in the Loop Looking for 2019 Arts Administration Intern

The City of Lawrence, KS is seeking proposals and/or artworks for the 31st Annual Outdoor Downtown Sculpture Exhibition.
The Outdoor Downtown Sculpture Exhibition or ODSE was founded by local sculptor and executive director of the Kansas Sculptors Association Jim Patti in 1988 to provide an opportunity for area sculptors to showcase their work in various locations in downtown Lawrence. More than 170 local, regional and national sculptors have participated in the ODSE since 1988 and thousands of citizens and visitors have enjoyed their work.
The ODSE is sponsored by the Lawrence Cultural Arts Commission. A range of temporary artworks are displayed in downtown Lawrence along Massachusetts Street, in the Cultural District and in select sites city-wide.
Eligibility: Open to all artists 18 and older
Honorarium: Selected Artists will receive a $1,750 honorarium for each selected or commissioned work
Entry Deadline: 4:00 PM, Tuesday, January 29, 2019
Works that explore an expanded notion of art in the public realm are encouraged!
More information and the online application form can be found here: https://lawrenceks.org/odse/
Contact information:
Porter Arneill, Director of Communications and Creative Resources
parneill@lawrenceks.org
(785) 832-3402
/
0 Comments
/
by Ann
https://www.artintheloop.com/wp-content/uploads/2019/01/LawrenceKS.jpg
1762
1175
Ann
http://www.artintheloop.com/wp-content/uploads/2017/04/ArtintheLoopLogoWhite-250x250.png
Ann
2019-01-02 10:41:59
2019-01-02 10:41:59
Call for Public Art - Lawrence Annual Outdoor Sculpture Exhibition