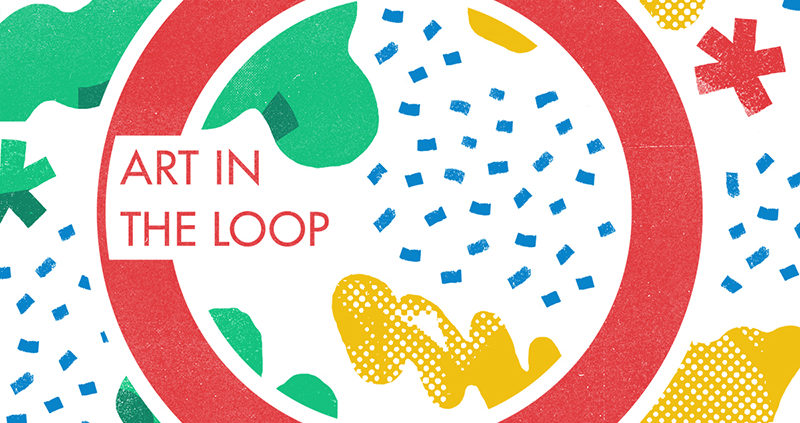 Art in the Loop Foundation (AILF) is seeking artists to engage the Downtown Kansas City community through a series of art installations and performances in the center of Downtown Kansas City from May 1 through September 30, 2018.
The goal of the Art in the Loop Project is to infuse the center of Downtown Kansas City with innovative and engaging temporary art that will refresh, intrigue and surprise our audience of Downtown employees, residents and visitors. Equally important, the project will also create an opportunity for local emerging and established artists to extend their practice into the Downtown environment with curatorial, professional and logistical support.
The theme for our 2018 project is "KC PLAYS!" How can play elicit happiness, friendship, excitement, humor and problem-solving through the lens of temporary art installations and performances? Play is evident at the base of every truly creative art expression. Taking inspiration from the president of the American Association for the Child's Right to Play and professor at Hofstra University, Dr. Rhonda Clements, says, "It is important to maintain a healthy sense of play throughout childhood and into adulthood. Our complex society requires clear thinkers, playful attitudes, humor and creativity for complex problem-solving." We are looking for artists to infuse our city with Play!!
Sites for proposed artwork include KC Streetcar, West Terrace Park and Kansas City Public Library.  Stipends will range from $500 to $5,000.
Applications are due February 9, 11:59 p.m.
/
by Ann
https://www.artintheloop.com/wp-content/uploads/2018/01/Instagram-Art.jpg
800
800
Ann
https://www.artintheloop.com/wp-content/uploads/2017/04/ArtintheLoopLogoWhite-250x250.png
Ann
2018-01-30 14:16:04
2018-01-30 14:16:04
Call for Artists: Streetcar, West Terrace Park and KC Public Library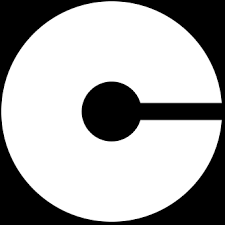 The applications for Rocket Grants opened January 15, 2018 for artists who live within an 80-mile radius of Kansas City. Rocket Grants receive support from the Andy Warhol Foundation for the Visual Arts, and are developed and implemented through a partnership between the Charlotte Street Foundation in Kansas City, MO and the Spencer Museum of Art, at the University of Kansas in Lawrence, KS. In its ninth year of serving the Kansas City arts community, the program for 2018-19 will provide grants in the amount of $60,000 total. Artists can learn more on how to apply by going to rocketgrants.org/apply.
The $60,000 total includes Full Project Awards, which are cash grants that award up to $6,000 each to area artists, performers, curators, and writers – as individuals or groups – to support the creation and presentation of NEW work/projects. The program also distributes R & D Awards. These awards are cash grants of $2,000 each, to support research and development for ambitious new projects that require a longer period of planning. These projects can request a further $4,000 when their research is complete, in order to extend or implement the work.
Learn more at http://rocketgrants.org/
/
by Ann
https://www.artintheloop.com/wp-content/uploads/2018/01/csf.png
225
225
Ann
https://www.artintheloop.com/wp-content/uploads/2017/04/ArtintheLoopLogoWhite-250x250.png
Ann
2018-01-29 14:16:47
2018-01-30 14:26:09
Call for Artists: Rocket Grants Applications Open!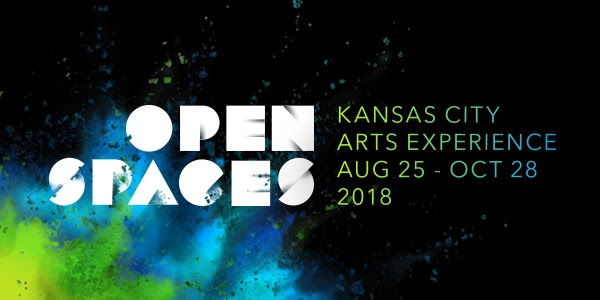 Artists, creatives, and organizations of all artistic disciplines are invited to submit proposals for Open Spaces 2018, a nine-week, city-wide arts event. If you have an artistic concept, a new project or collaboration, Open Spaces may be the platform for you. Applications will be accepted through January 31, 2018 (5PM, CST). Click here to apply.
For questions, please email Open Spaces Project Manager Lea Petrie at lea@openspaceskc.com.
/
by Ann
https://www.artintheloop.com/wp-content/uploads/2018/01/unnamed-2.jpg
300
600
Ann
https://www.artintheloop.com/wp-content/uploads/2017/04/ArtintheLoopLogoWhite-250x250.png
Ann
2018-01-28 14:29:17
2018-01-30 14:33:36
Call for Artists: Open Spaces