Air Play
Few activities can compare to the pure exhilaration and joy of flying kites. It is a time with no agenda other than whimsy. Stacey Sharpe's Air Play is a multifaceted visual art installation, inspired by the playful freedom of kite-flying. A three-part outdoor kinetic steel sculpture captures the swaying movement of kites in the wind. The sculptures become a fitting backdrop for several organized community kite-building, decorating, and flying events to be held over the summer.
Location
West Terrace Park
8th and Pennsylvania
A Fun Fly Kite Flying event will be held on Saturday, June 23.  Kite decorating workshops are planned for June 22 and August 3.  Check the calendar for more information.
Bio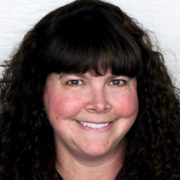 Stacey Sharpe is a visual artist from the Lake of the Ozarks in central Missouri. She earned her Bachelors degree in Studio Art from the University of Missouri-Kansas City in 2017. Her multimedia work consists of painting, sculpture, fibers, and found object assemblage. Themes she explores in her work are environmental awareness and advocacy, geometric patterns in nature, Native American culture, and the inconsistencies between appearance and reality of human social behavior.
website: https://www.staceysharpe.com/