Art in the Loop Kick Off Event & July 18-22 Schedule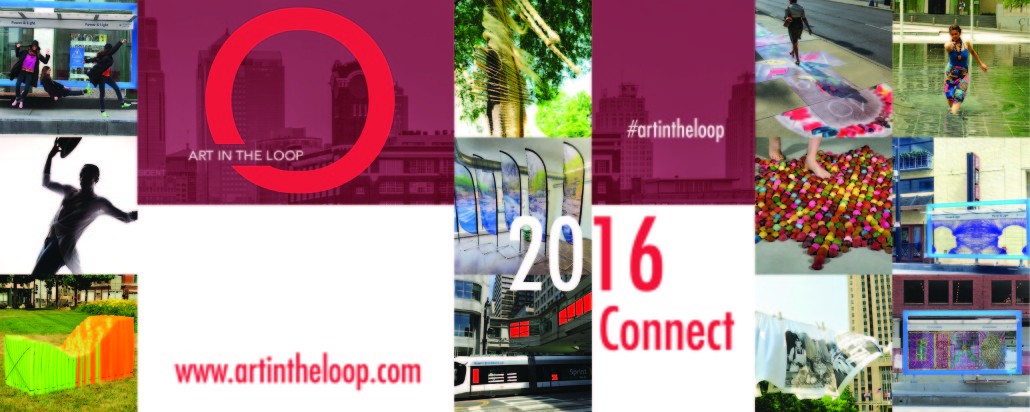 The 2016 Art in the Loop Project: Connect, a curated outdoor exhibition staged in partnership with the Downtown Council, KC Streetcar and City of Kansas City, Missouri, features 25 temporary artworks and performances in Oppenstein and Ilus Davis parks and at stops along KC's new streetcar route.  We look forward to providing you with a weekly schedule of performances.  Events and performances for this week include:
---
Kickoff Program and Reception
Tuesday, July 19, 6:30 pm
Kansas City Public Library-Central Library
14 West 10th Street
As the series ramps up, a number of the participating artists, dancers, musicians, and poets take turns discussing their works. They are introduced by curator Jessica Borusky, an artist and educator who lives and works in Kansas City. A reception immediately follows the program.  Learn more about the event and RSVP here.
---
Traveling Tunes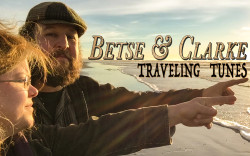 performed by Betse & Clark
Thursday, July 21, 11:30am – 1:30pm
Oppenstein Brothers Memorial Park
Musical adventurers
Betse & Clarke
will present historical and modern songs about transportation inspired by the new KC Streetcar. Performing on fiddle and banjo, the duo will create a connection between past and present.  Enjoy lunch with local favorite food trucks:
Saac Lunch
and
Estrella Azul
.
---
Charlotte Street Performing Arts Showcase
Friday, July 22, 12:00pm – 8:00pm
Oppenstein Brothers Memorial Park
Charlotte Street Foundation is pleased to present a free Performing Arts Showcase featuring Mackenzie Reed, Brian Padavic, Arnold Young, Amado Espinoza, Catherinette (Cody Kauhl & Mikaela Sullivan), and Joshua Williams/Shades of Jade.  Inspired by the evolving landscape of our city, the residents' performances are a response to the ever-changing, developing landscape of Downtown, Kansas City. Performances range from improvisational jazz to folk-influenced sound, experiments with self-made instruments, theatrically performative piano compositions, and collaborative/multidisciplinary approaches to music and performance. Click here for the showcase schedule of events.
---
For more information about the 2016 Art in the Loop Project: Connect, visit artintheloop.com. Contact Ann Holliday, program director, ann@downtownkc.org, or Jessica Borusky, curator, curationprojects@gmail.com, with any questions.
https://www.artintheloop.com/wp-content/uploads/2016/07/collage1-01.jpg
1800
4500
Ann
https://www.artintheloop.com/wp-content/uploads/2020/07/cropped-2020ArtLoopLogoAll2-180x180.jpg
Ann
2016-07-18 07:03:07
2016-10-10 11:33:53
Art in the Loop Kick Off Event & July 18-22 Schedule