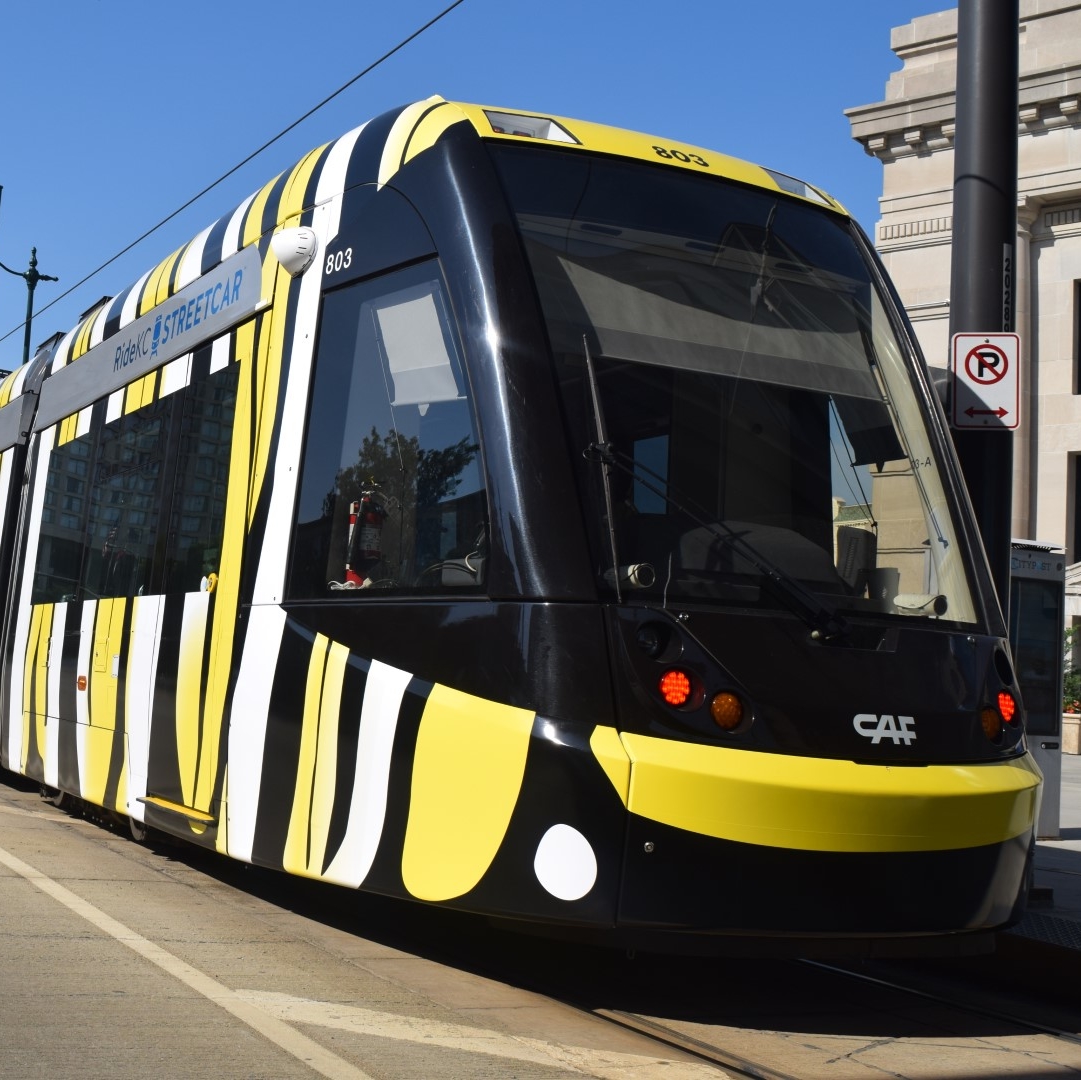 Mervin the Monarch Streetcar
First comes Mervin and then come the butterflies. Art in the Loop is proud of the continuing work being done with artists Amanda Gehin and Christina Bereolos. The caterpillar streetcar, Mervin, has become an essential part of the Downtown KC family and now he finally has some food.
Thanks to a partnership with  River Market & Downtown Community Improvement Districts, and with donations from Green Thumb Gardens, City Roots and the Missouri Department of Conservation planters bursting with butterfly food have been installed along the KC Streetcar line from 15th Street up into the River Market and beyond into the Central Business District.
An extension of the project Macrocosmos Caterpillar: Monarch Streetcar, these micro-habitats include perennial native plants that will provide food for caterpillars, nectar for butterflies and pollen for bees. Mervin and other monarch caterpillars can only eat the leaves of milkweed, and the presence of this plant in the landscape has diminished significantly—especially in agricultural fields. This is partially why our Eastern Monarch butterfly population has declined by more than 80% since the 1990's. Current scientific research has shown that cities could be the key to saving the monarch population by embracing the wildness necessary to sustain them. If you observe these planters closely you may spot a monarch caterpillar or even a chrysalis! Please report sightings with #artintheloop and #kcstreetcar.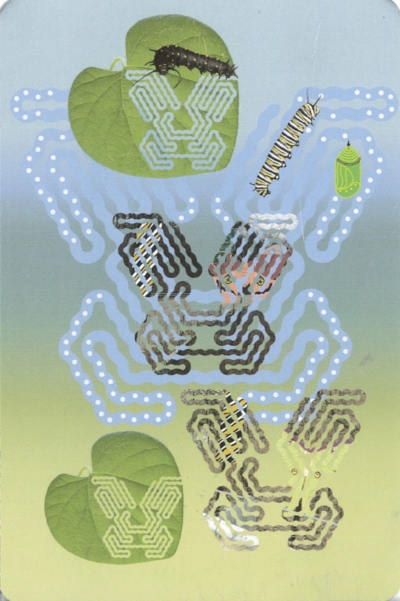 In other exciting butterfly news, the Lepidopteran Art Group is opening a show,  Caterpillar Waystation / Herbivory Labyrinth, at the Beco Gallery located on 1922 Baltimore Ave. The show is on view through July 27 with an opening reception on July 5 from 6–9 p.m. Featuring work from artists Christina Bereolos, Patricia Bordallo Dibildox, Amanda Gehin, and Andy Ozier, the show hopes to bring attention to the power of our local pollinators and the intrinsic beauty that they hold.
For more information about the projects, like this one, that are percolating in Downtown KC, visit artintheloop.com. For more information about the artists visit Amanda Gehin's website, amandagehin.com or her Instagram, @dispersedbyants or Christina Bereolos' Instagram, @waterwatereverybear.
For more information about Beco Gallery visit their website, becoflowers.com/gallery.
For more information about KC Streetcar and their projects visit kcstreetcar.org or @kcstreetcar.
https://www.artintheloop.com/wp-content/uploads/2019/05/DSC_0280-Large-e1561575253627.jpg
1080
1081
Aidan Powers
https://www.artintheloop.com/wp-content/uploads/2017/04/ArtintheLoopLogoWhite-250x250.png
Aidan Powers
2019-06-28 15:00:06
2020-06-29 06:59:29
Monarch Butterflies in Downtown Kansas City