MACROCOSMOS CATERPILLAR: MONARCH STREETCAR
Monarch Butterfly Plantings:
Where could a real downtown caterpillar survive? Thanks to a partnership with 
River Market & Downtown Community Improvement Districts
, and with donations from
Green Thumb Gardens
,
City Roots
and the
Missouri Department of Conservation
, planters along the streetcar line have been transformed into little prairies. An extension of the project 
Macrocosmos Caterpillar: Monarch Streetcar
, these micro-habitats include perennial native plants that will provide food for caterpillars, nectar for butterflies and pollen for bees. A diverse collection of plants has been chosen, including two species of native milkweed (
Asclepias
species). The monarch caterpillar can only eat the leaves of milkweed, and the presence of this plant in the landscape has diminished- especially in agricultural fields. This is partially why our Eastern monarch butterfly population has declined by more than 80% since the 1990s. Current scientific research has shown that cities could be key to saving the monarch butterfly from extinction if we embrace a little wildness. If you observe these planters closely, and often, you may spot a monarch caterpillar or even a chrysalis! Please report sightings with #artintheloop and #kcstreetcar.
Further reading:
The microcosmos of insects is brought into the macrocosmos of Downtown KC through the metamorphosis of a KC Streetcar vehicle into a ready-made animatronic monument depicting the bold-looking Kansas City native, the Monarch Butterfly Caterpillar. A giant caterpillar can't help but evoke the talking, smoking caterpillar Alice meets in the flower forests of Lewis Carroll's Alice's Adventures in Wonderland. The streetcar caterpillar cannot talk, but if it could it would politely ask you not to smoke (it's a non-smoker), and then go on to tell you about its magical phases of metamorphosis and awe-inducing migration as a butterfly to  the Oyamel Fir Forests of Central Mexico. A mobile portrait of the caterpillar stage of the Monarch Butterfly located on the streets of our most developed and urban setting gestures to a source of important wealth that shapes our identity: our city's nature. Scaling the monarch to the size of the streetcar magnifies it's essential role as a pollinator while celebrating Kansas City's position within the Monarch migration flyway. Viewers are encouraged to encounter real Monarch caterpillars by fostering our city's Monarch habitats; identifying, planting and protecting the caterpillar's sole food and host plant, milkweed (Asclepias species).
Location:
KC Streetcar vehicle wrap
Bio:
Christina Bereolos is an emerging artist, Red Bridge/Blue River founder, member of the Lepidopteran Art Group, flaneuse, storyteller, activist, and lifelong Kansas Citian who is concerned with preserving and defining urban wild spaces for native species. Her work centers around building a sense of home and belonging through economical and sustainable off-beat acts of discovery, service, celebration, gift-giving, and inquiry. Of particular interest to her is the storing of personal and collective narrative histories in bodies and landscapes and how that shapes experience.
Amanda Gehin is an artist and environmental educator living and sharing her passion for the natural world in Kansas City, Missouri. She has a BFA from the Kansas City Art Institute, studied at the International Ceramics Studio in Kecskemét, Hungary, and has been an artist-in-residence for Charlotte Street Foundation and BNIM Architects. She thrives on the edge, between disciplines, and is a former native landscape specialist for the Missouri Department of Conservation, Pollinator Program Manager for Bridging the Gap, and recently obtained Permaculture Certification in the refugee village of Longo Maï, Costa Rica.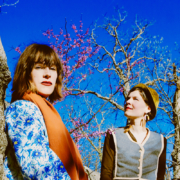 website | amandagehin.com
instagram | @dispersedbyants
instagram | @waterwatereverybear
flickr | www.flickr.com