Endless Enlivens Washington Square Park

Endless is an outdoor visual art installation designed by emerging architectural designer and artist, Alonso L. Ortega. As part of Art in the Loop 2019 theme: Make/Believe, this work invites viewers into the playful and immersive mirage of transforming reality. The Make/Believe concept challenges artists to consider the ability of art to be transportive and for fantasy to be collective. The 18 reflective, stainless steel planks of this artwork are strategically placed in the grounds of Washington Square Park to give the illusion of mirrors growing, unsupported from Earth. The mirrors vary in size and placement to play with the skyline of downtown Kansas City.  With the 2019 Art in the Loop theme in mind, Alonso Ortega creates an inviting and unique space for viewers to become enthralled in the realm of Make/Believe.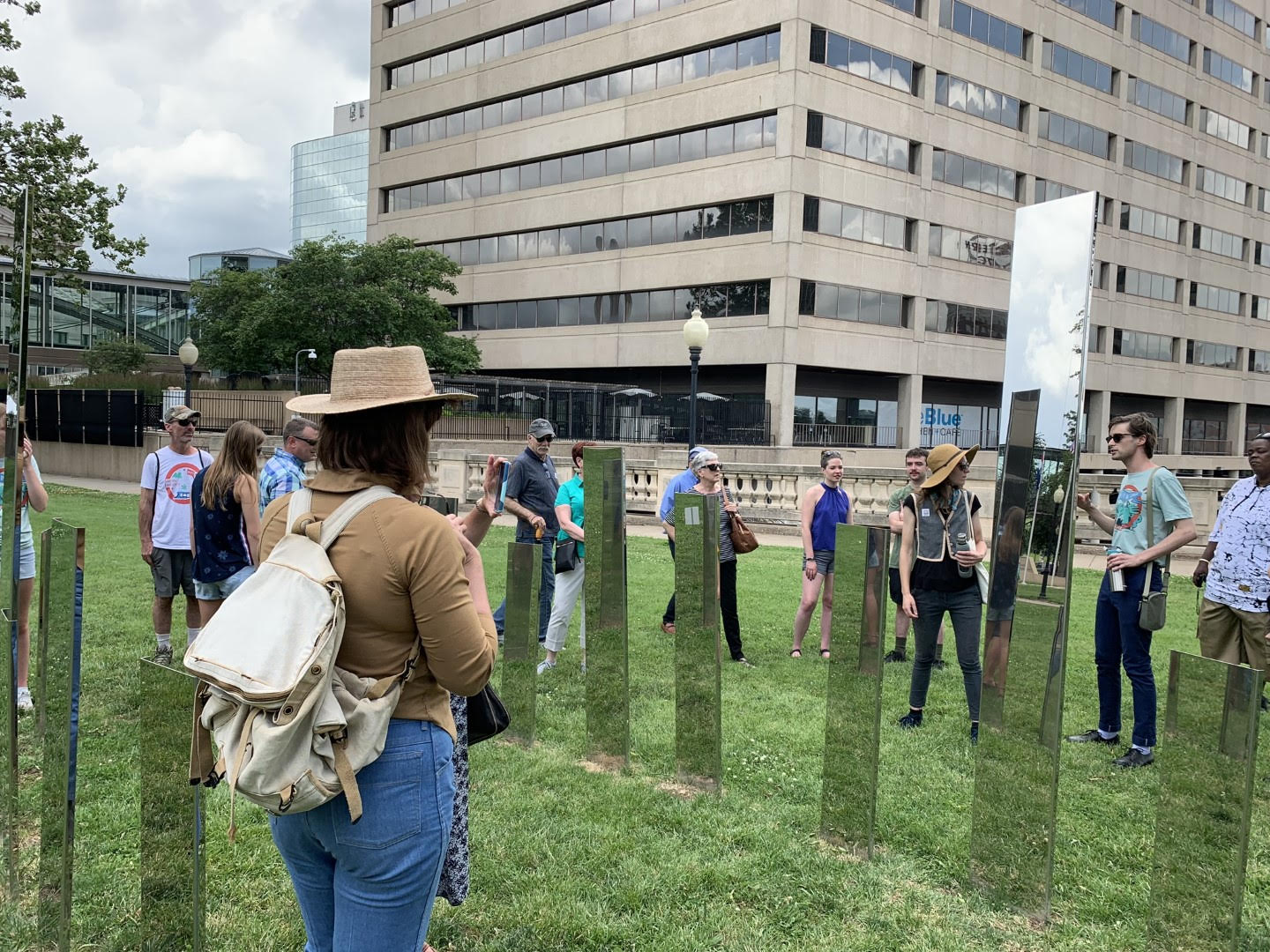 Alonso Ortega's background as an architect allows him to have immense attention to detail. Coupling this with his visual imagery, his work allows viewers to place themselves in a world which they create, a world of Make/Believe that gives them the opportunity to interact with the public around them and the city they live in. As an artist, Ortega believes strongly in questioning everything one does and believes. His appreciation of Kansas City and its people are interpreted through the conversation his artwork creates. The mirrors that protrude from the ground are all different heights just like how people come in different shapes and sizes. This places viewers in a powerful space as they look ahead to see a city that represents entrepreneurship and civic engagement and look around to see themselves from different angles and perspectives imagining that the mirrors are giving them the opportunity to live in what they deem make-believe. It ultimately gives each viewer a sense of individuality, though they are within a large community setting.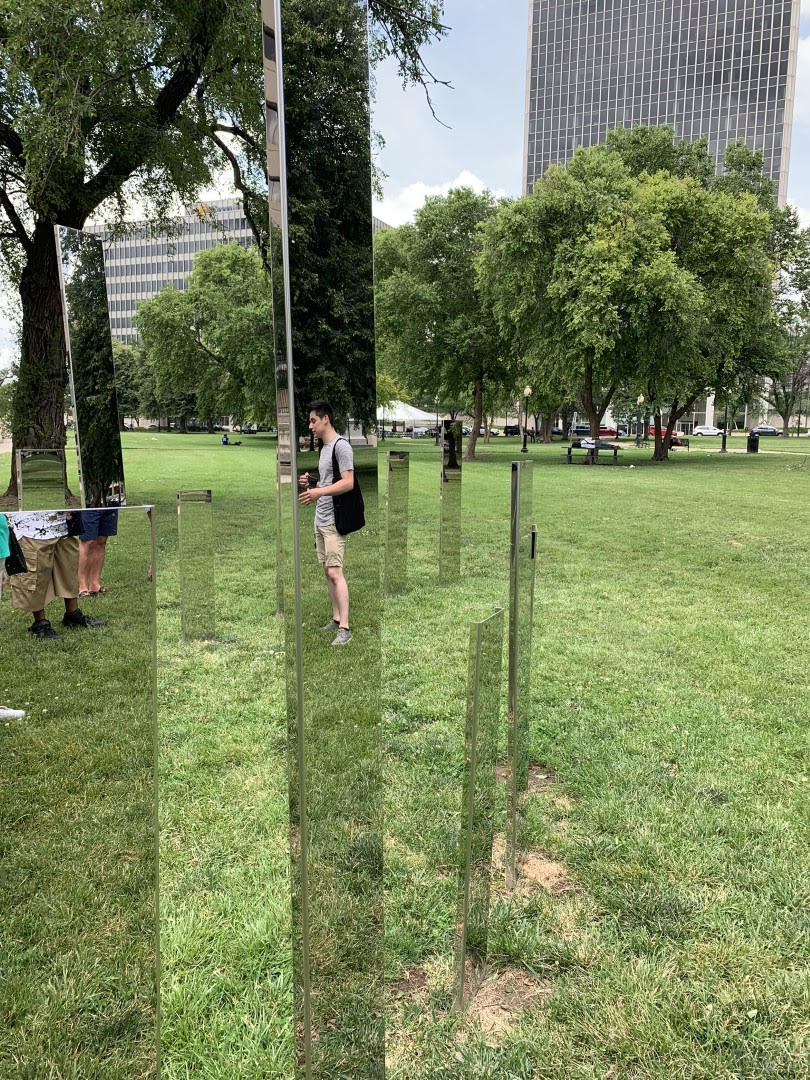 Similar to Ortega's belief of questioning everything one does, his artwork challenges viewers and the people of Kansas City to reflect on their own lives and beliefs. With the surroundings of nature of Washington Square Park, Ortega influences people to reflect in a humbling and grounding way. The solitude of meditating with yourself in front of these mirrors accompanied by the view of a spirited city instills a sense of revitalization within one to grow and evolve equivalent to the development of downtown Kansas City. The possibilities of who you will become, what you will create, and where you will go are Endless! 
https://www.artintheloop.com/wp-content/uploads/2019/07/ALO_0878-Large.jpg
1080
1620
Cicely Jones
https://www.artintheloop.com/wp-content/uploads/2017/04/ArtintheLoopLogoWhite-250x250.png
Cicely Jones
2019-08-07 07:05:47
2019-08-07 07:05:47
Endless Enlivens Washington Square Park