Art in the Loop Highlighted at KC Artists Coalition's 2020 Coalesce Event

On November 7, 2020, the Kansas City Artists Coalition held their second Coalesce: The Art of Couture event – it was a glorious evening celebrating the fusion of art and fashion. Styled by Wlaa Style, Coalesce was an immersive art experience where fashion and fine art came together in a breathtaking collaboration celebrating fine art on the runway.
Eight local Kansas City artists transformed gowns into walking canvasses of fine art with a virtual experience unlike any other and 5 of those artists were 2020 Art in the Loop artists. Take a look at their Art in the Loop installations and dresses below!
KC Streetcar provides the canvas for Art in the Loop each year, allowing local artists to display their work at KC Streetcar stops and even onboard vehicles.  This is an annual program that usually lasts through the summer. We are so grateful that KC Streetcar agreed to leave the artwork in place for an extended period so head Downtown and use this map to locate the artwork! Visit artintheloop.com for more information about the artwork and artists.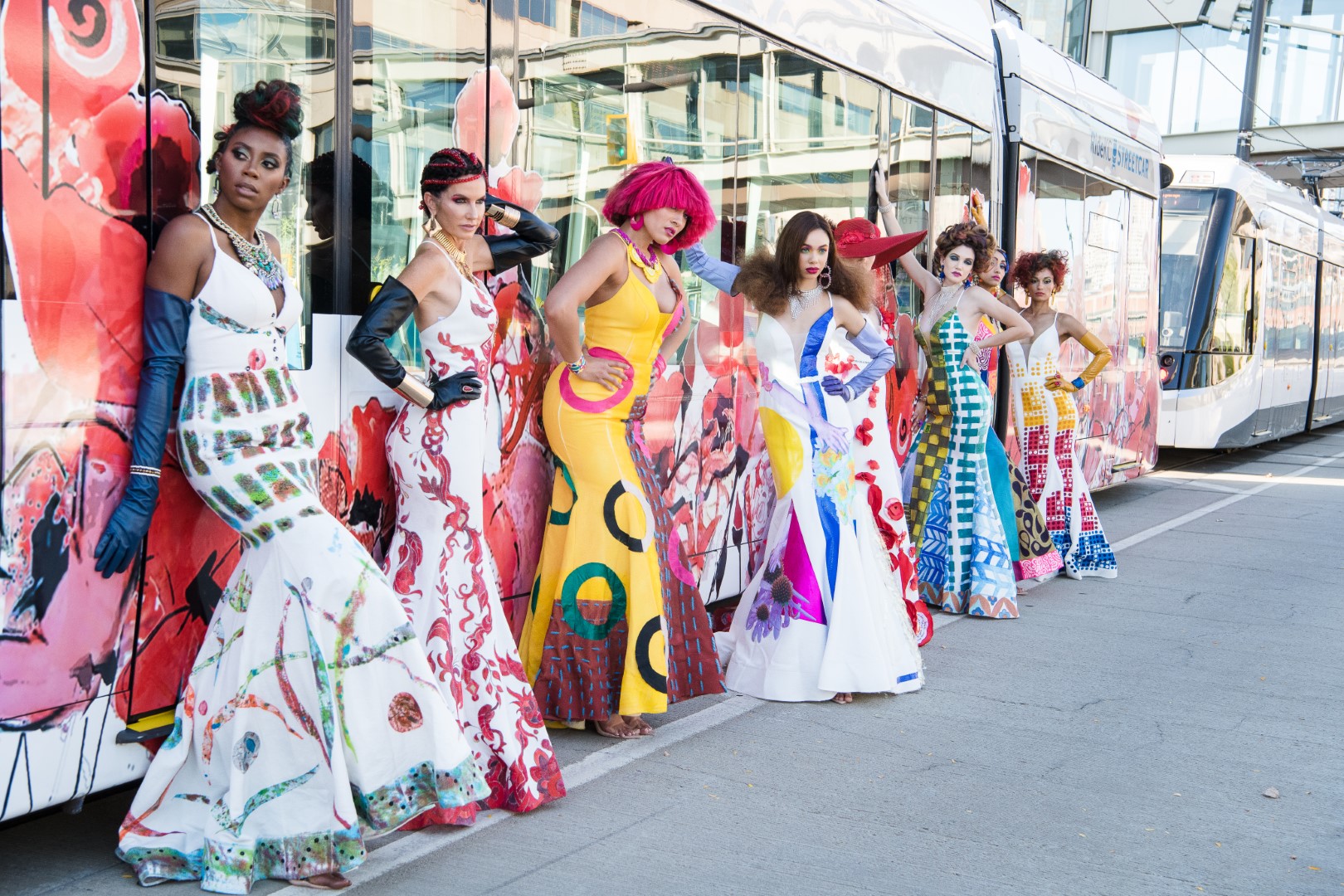 All photographs by Margaret Norcross Photography.
https://www.artintheloop.com/wp-content/uploads/2020/12/DSC_6713-Large.jpg
1080
1620
Ann
https://www.artintheloop.com/wp-content/uploads/2017/04/ArtintheLoopLogoWhite-250x250.png
Ann
2020-12-02 09:45:59
2020-12-02 12:50:12
Art in the Loop Highlighted at KC Artists Coalition's 2020 Coalesce Event