Art in the Loop Announces 2023 Performance Series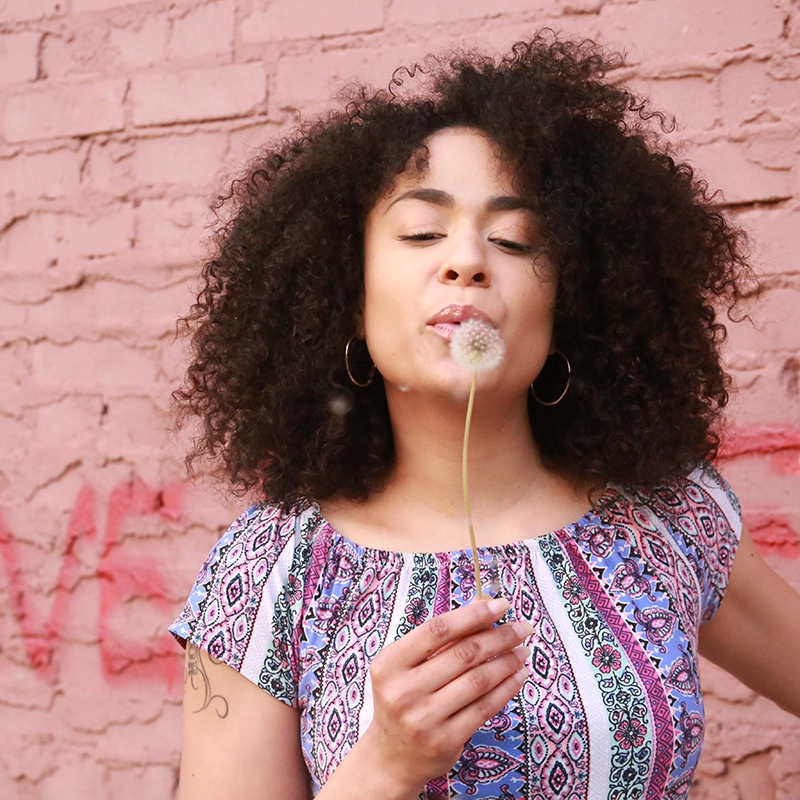 Artworks are appearing at KC Streetcar stops and across the sides of KC Streetcar #804, a sense of vibrancy has been infused into Downtown KC, and beginning in July, the excitement continues with a series of public performances taking place all across Downtown. The Art in the Loop Foundation is pleased to present an incredible summer revue of free performances. For fans of music, dance, and acrobatics, we are certain that there will be something engaging for everyone. 
For ten summers, Art in the Loop has been committed to the project of enriching the Downtown KC area. This year, artists and performers responded to the theme "Celebrate" by questioning the various definitions of celebration, investigating the intersections between art and celebration, and imagining the ways we can work together to celebrate Downtown. Art in the Loop is thrilled to announce the performing artists for 2023.
Performance Artists

Circus Scorpius, aerial acrobatics, 816 Day
Encodetherobot (Xavier Martin), solo musician, Streetcar Reveal
Mimi Nichole, solo vocal music, Oppenstein Park

Kansas City Dance Collective, vintage jazz-inspired dance, Oppenstein Park
Kirstie Lynn and Galen Clark, folk duo, Closing Reception
The Swallowtails, folk rock, Kick-Off Event
Soundz of Samba,

samba band, 816 Day

Tristian Griffin Dance Collective,

modern dance, Kick-Off Event

True Lions, punk folk, Oppenstein Park
Underground Homies, musical duo, 816 Day
Zee Underscore, musician, Art Walk
On July 12th at Oppenstein Park, expect punk folk, vocal music, and vintage jazz-inspired dance. On 816 Day, aerial acrobatics, samba, and an energetic musical duo will be an exciting spectacle for anyone walking through the City Market. And on September 13th, join us for a guided tour at the 2023 artwork with the artists, music, and a reception.
The following is a list of this summer's performance artists and days. More information about each can be found at our website: www.artintheloop.com. 
Oppenstein Park Performances
Wed., July 12, 5:30 – 8:00 p.m. in Oppenstein Park, 12th & Walnut, Kansas City, MO
Mimi Nichole

: Mimi's ultimate career goal is to capture the attention of the world one song at a time. With her passion for music and humanity, Mimi plans to bring back music with substance, and real truths. She aims to create timeless sounds that forever bask in the vibrations of the universe.  

Kansas City Dance Collective

: A local dance company whose choreography celebrates Kansas City's Jazz History with big band 1920's themed music and character work adding that classic 1920s prohibition-era Jazz style that the city loves to embrace. 

True Lions

: Al Hawkins and Fritz Hutchison make the band

True Lions

. They are experimental, queer artists and multi-instrumentalists in KCK. They're a punk folk duo specializing in regionally-specific Ozark old-time interpreted as noise art. 
816 Day Celebration
Wed., August 16, 5:30–8:00 p.m. at the City Market, 20 E 5th St, Kansas City, MO 
Underground Homies:

Their project is called "Made in KC"- the celebration of how this city has shaped who we all are as people and artists. They'll share songs, stories, and even create a song with the crowd that speaks of the impact and effects KC has had on all of us. 

Circus Scorpius:

A dynamic display of breathtaking physical acrobatics, Kelsey Aicher is an aerial acrobat whose background in screenwriting is expressed in the rich narratives she infuses into her performances. 

Soundz of Samba:

Take a musical excursion that will engulf you in the biggest parade in the entire world – Carnival of Rio de Janeiro! Bass drums, bells, shakers, snares, and whistles all recreate the national rhythm and dance of Brazil—Samba.
Art Walk + Performances
Wed., September 13, 5:30–8:00 p.m. along the KC Streetcar Route in Downtown KC
Zee Underscore:

A genre-spanning performance filled with energy and fun, Zee Underscore will make a party with the incredible vocals from Zahra Briggs and her band. 

This event will include a walking tour of the artwork installed at KC Streetcar shelters and on vehicle #804 by the 2023 Art in the Loop visual artists.
Closing Reception
Wed., November 8th, 5:30-8:00 p.m. at the Kansas City Public Library – Central Library.
Kirstie Lynn and Galen Clark:

While folk is the core of their sound, Kirstie and Galen have an impressive blend of jazz, classical, americana, and country. Their music is a beautiful melting pot of gorgeous vocals and mesmerizing chords. 
The performing artists are selected for the annual program through an online application process open to artists in the Kansas City metropolitan area. A selection panel consisting of local artists, producers, performers, and community members reviewed over 30 applications and selected 10 artist teams.
---
The 2023 Art in the Loop Project Visual Arts Director is Marissa Starke, a non-profit executive with a 13-year history in nonprofit management, corporate and community relations, and team leadership. Our Performance Art Director, Jade Osborne, is an international performance artist, arts activist, facilitator, mentor, and speaker. 
The 2023 Art in the Loop Project is made possible through the generous support of the KC Streetcar Authority, Henderson Engineers, Stinson LLP, and other corporate partners. This project is funded in part by the City of Kansas City, Missouri Neighborhood Tourist Development Fund, as well as by awards from the National Endowment for the Arts, the Missouri Arts Council, ArtsKC, and the Richard J. Stern Foundation for the Arts – Commerce Bank Trustee.
Project partners include the Downtown Council, Downtown Community Improvement Districts, KC Streetcar, Kansas City Art Institute, Kansas City Public Library, City Market, Union Station, AIHub KC, Signco, Service Printing & Graphics. For more information about the project and the artists, visit www.artintheloop.com or www.facebook.com/artintheloop
# # #
Contacts:
Art in the Loop
Ann Holliday, Program Director, ann@downtownkc.org, (c) 816-718-1355
Marissa Starke, Visual Arts Director, marissastarke@gmail.com, (c) 816-519-4236
Jade Osborne, Performing Arts Director, jademuse@gmail.com
KC Streetcar
Donna Mandelbaum, Communications & Marketing Director, dmandelbaum@kcstreetcar.org, (c) 816-877-3219
https://www.artintheloop.com/wp-content/uploads/2023/06/Mimi-800x800-1.webp
800
800
Keaton Lewis
https://www.artintheloop.com/wp-content/uploads/2020/07/cropped-2020ArtLoopLogoAll2-180x180.jpg
Keaton Lewis
2023-06-29 16:28:11
2023-06-29 16:28:11
Art in the Loop Announces 2023 Performance Series