Soft Lab
For Olivia Clanton's Soft Lab residency, Clanton will explore improvisational making and collaborative creating through quilting and weaving workshops. Craft connects our minds to our hands, our present to our past, and ourselves to each other. Soft Lab is a space for Clanton to experiment and practice working unedited to reconnect with the basic intelligence of her hands, and demystifying the process of making by putting materials into the hands of people. Through her practice, and creating programs that encourage others to take up the attitude of fast-paced creating using methods of 'slow-craft,' Clanton will break down people's inhibitions about making art, and show the value of objects made by individuals.
Date & Location
The studio will be located in Commerce Bank Building, 1000 Walnut St from June 1 through August 3. Public workshops will be held on the following Mondays from 11 a.m. to 1 p.m. (July 2, 9, 23, 30).  Follow these links for details;
7/1, Show and Tell: Special Thread Discoveries
7/9, The Impossible Loom: How to build it
7/23, Piecing: A part of the whole
7/30, Piecing: A part of the whole continued
Bio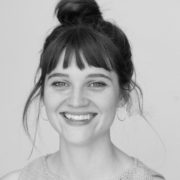 Olivia Clanton is an artist and facilitator based in Kansas City. Clanton holds a BFA in Fiber with an emphasis on socially engaged art practices from the Kansas City Art Institute. Clanton's approach to creating comes from her experiences in the field of fiber and material processes. Materials found in her studio include but are not limited to yarn, string, fabric, thread, clay, glitter, foam, wood, and repurposed materials.