Endless is a concept that invites the theme of Make/Believe into a playful, immersive mirage. Reflective stainless steel planks will be placed strategically in the ground to give the illusion that mirrors are growing, unsupported, out of the earth. Varying in height and location, the reflections play with the skyline of Kansas City and the viewer. These mirrors allow us to perceive and place ourselves in a world in which we create, a world of make-believe, with the intention to create interaction between the public and the city.
Location:
Washington Square Park
Pershing and Main St.
Bio:
Alonso L. Ortega is an emerging architectural designer and artist. He is trained as an architect which allows him to execute with attention to detail and sophistication. Not only is visual imagery a skill he hones but also gives the ability to shock in performance art. Alonso believes strongly in questioning everything one does and enjoys.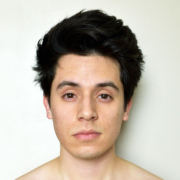 website | alonsolortega.com
instagram | @alonsolortega