TRANS/PORTAL is a one time, all-ages, interdisciplinary electronic popup exhibition celebrating LGBTQIA+ electronic music artists and the power of interactive media. Merging the magical with the mundane, the technological with the natural, and set against the backdrop of the colorful Kansas City skyline, this tiny popup festival will be truly spectacular. Let yourself pass through the gateway into a fantastic realm of radical self-expression and personal liberation. At sundown, the grounds of the park to life with electronic musicians, DJs, color lighting, projection mapping, live painting, installations, and dance. The music will feature live hardware and DJ sets from artists on the UN/TUCK roster. The visuals will include projection mapping collaborations by UN/TUCK and other queer visual artists in the community. In bringing together artists of various mediums, it creates an immersive display of queer/trans artistic prowess, while building an engaging, public facing and community-minded event.
Location:
Washington Square Park, August 17,
Pershing and Main St.
Bio:
The UN/TUCK Collective was founded by Mazzy Mann, Lorelei Kretsinger and Zoey Shopmaker in Fall 2017 out of a desire for more queer and trans-run spaces and events in Kansas City's underground electronic music scene. Since then they have added five artists to the roster, including 2007 aka Whorxata and Noel Johnson aka Bath Consolidated, as well as curated and collaborated on upwards of twenty shows with a number of other collectives in the city. On May 31 and June 1, they are hosting a two-day music and arts festival called Transfiguration with funding from Charlotte Street's Rocket Grant award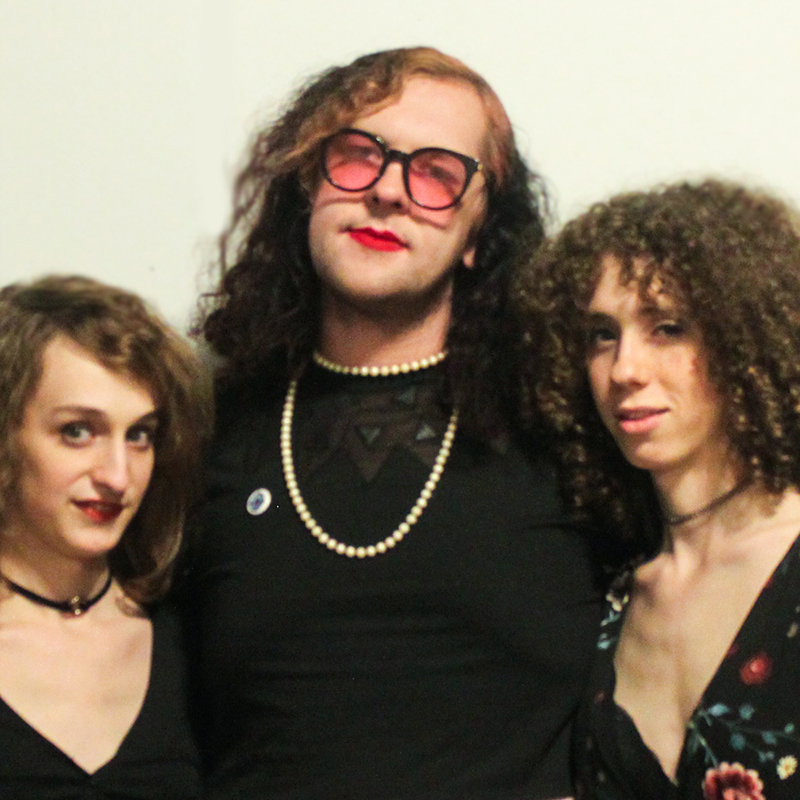 instagram | @untuckcollective
facebook | facebook.com/untuckcollective