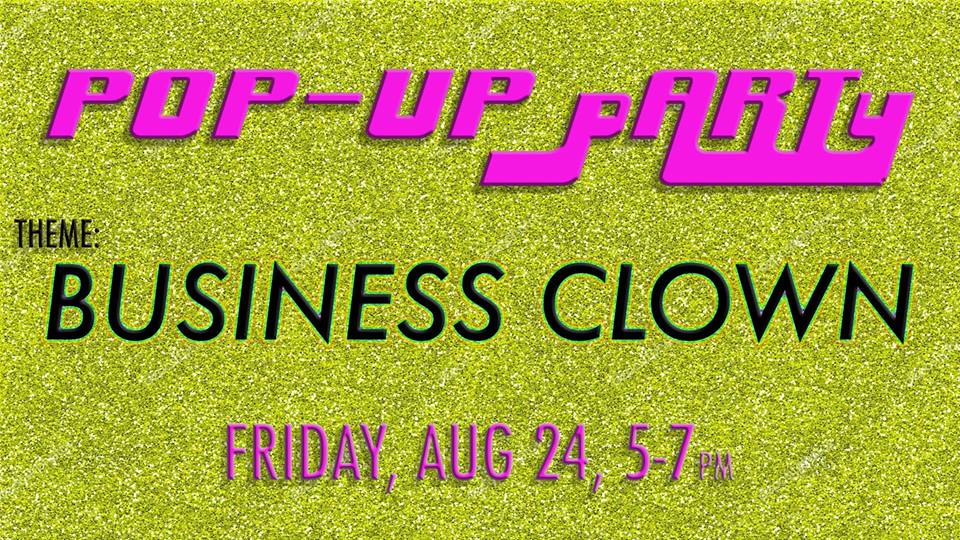 Alter Art just wants to have fun.
With you. And everyone in KC.
Alter's Pop-Up pARTy is a chance for you to start the weekend with the unexpected. Shake off the workday with a spontaneous and inclusive dance party! If you're not a dancer, stay and watch performances by local, eclectic artists. This exploration of nightlife during the afternoon encourages riders to interact with their neighbor, break down social barriers, and start the weekend with a fun, relaxing and positive experience.
If you're not totally sure what to expect from Alter, that's OK, in fact, that's normal. Come find out what it is that they do, they've invited you and the whole city to come party with them at Union Station this Friday, August 24, from 5 – 7 pm. Be there or be square y'all.
This party is free and family-friendly; there will be no red solo cups. For more information about Alter Art Space and links to their social media click here.
https://www.artintheloop.com/wp-content/uploads/2018/04/Alter_ArtintheLoop.pptx-1-1.jpg
540
960
Ann
https://www.artintheloop.com/wp-content/uploads/2017/04/ArtintheLoopLogoWhite-250x250.png
Ann
2018-08-22 15:22:00
2018-08-17 15:22:44
House of Alter: Pop Up PARTY, Friday Aug. 24