Beauty in the Small Things by Megan Leong
Much of my work is a celebration of the beauty of nature and moments that cause you to linger and be present. Through nature, we see patterns of renewal and hope. Observing the beauty in these small things can give us a bigger picture that creates resilience and hope even in the midst of challenges.
My proposed imagery includes two deer. Seeing a deer catches one's attention, causing them to stop and notice it and observe its beauty. The thought of catching a glimpse of a deer while driving or riding through the city brings a smile to my face, and I think would bring joy to many in our city as well.
Bio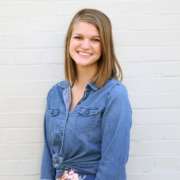 Megan Leong is a painter living and working in Independence, MO. She often finds inspiration in nature and in everyday moments with her husband and young children. Megan studied art (BFA) at UCM and Kendall College of Art and Design (MFA). Megan shows her work in galleries and art fairs around the KC metro.
http://www.facebook.com/MeganLeongArt